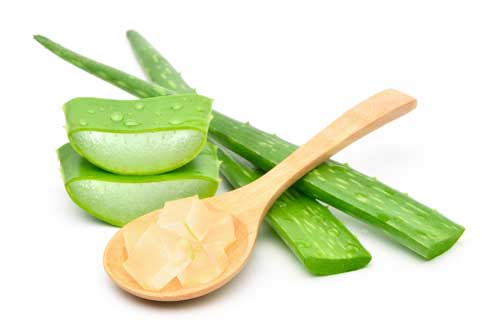 Aloe vera Extract
NOMENCLATURE:
Botanical name / Scientific Name: Aloe barbadensis, Barbadensis miller
Common Name: Aloe vera
STANDARDIZED GRADES:
100X, 200X
Polysaccharide
Aloin
ANALYTICAL METHOD:
a) TLC
b) HPLC
Aloe vera is a thick, short-stemmed plant that stores water in its leaves. It is widely used in the cosmetic, pharmaceutical and food industries, and has an estimated annual market value of $13 billion globally. It is rich in antioxidants such as and vitamin A, vitamin C, and vitamin E, and it contains seven of the eight essential amino acids. Aloe vera is well recognized by its thick, pointed and fleshy green leaves, which can grow to about 12-19 inches (30-50 cm) in length. Each leaf is full of a slimy tissue that stores water, which makes the leaves thick. This slimy, water-filled tissue is the "gel" we associate with Aloe vera products. The gel contains most of the bioactive compounds in the plant, including vitamins, minerals, amino acids, and antioxidants.
Function:
Antioxidant and antibacterial properties
Accelerates the healing of burns.
Reduces dental plaque.
Helps treat canker sores.
Reduces constipation
Improve skin and prevent wrinkles