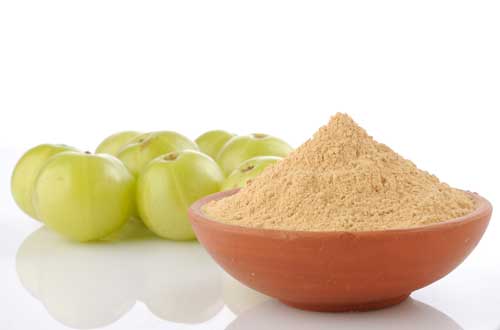 Phyllanthus Emblica Extract
NOMENCLATURE:
Botanical name / Scientific Name: Emblica officinalis/ Phyllanthus emblica
Common Name: Amla
STANDARDIZED:
Tannin & Vitamin C
ANALYTICAL METHOD:
a) Titration
b) High performance liquid chromatography (HPLC)
c) Gravimetry
Amla is one of the most celebrated herbs in the Indian traditional medicine system, Ayurveda. Amla's traditional uses include as a laxative, eye wash, appetite stimulant, restorative tonic, and to treat anorexia, indigestion, diarrhea, anemia, and jaundice. Amla is becoming increasingly well known for its unusually high levels of Vitamin C, which is resistant to storage and heat damage due to cooking.
Function:
Amla exhibits strong antioxidant activity.
It was one of the most important plants in Ayurvedic medicine as well as in other traditional health systems for its immunomodulatory, anti-inflammatory, antiulcer, hepatoprotective, and anticancer actions.