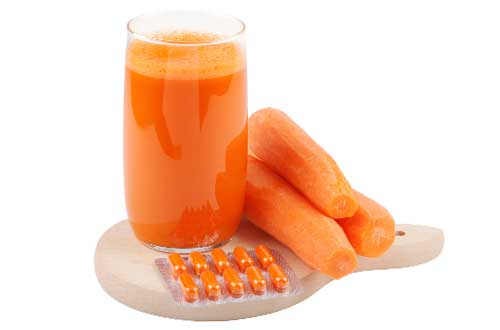 Beta carotene
NOMENCLATURE:
Botanical name / Scientific Name: Dunaliella salina
Common Name: Beta carotene
STANDARDIZED:
10% & 20% Beta carotene
ANALYTICAL METHOD:
a) UV
Beta carotene is a red-orange pigment found in plants and fruits, especially carrots and colorful vegetables. The name beta carotene comes from the Greek "beta" and Latin "carota" (carrot). It is the yellow/orange pigment that gives vegetables and fruits their rich colors. The human body converts beta carotene into vitamin A (retinol) - beta carotene is a precursor of vitamin A.
Function:
Improving cognitive function.
Promoting good skin health.
Beta carotene also reduces the effect of phototoxic drugs.