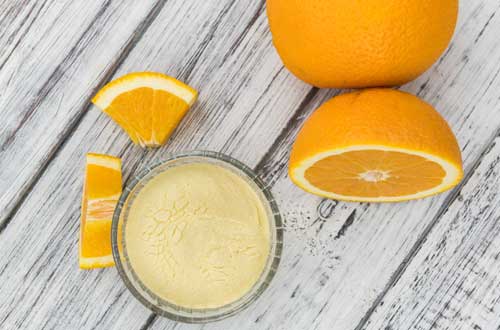 Citrus Bioflavonoids
NOMENCLATURE:
Botanical name / Scientific Name: Citrus aurantium
Common Name: Sweet Orange
ANALYTICAL METHOD:
a) HPLC
Citrus bioflavonoids are derived from the rind and pulp of citrus fruits. Citrus bioflavonoids work synergistically with vitamin C as they are needed for vitamin C to be used effectively by the body. They also increase the effectiveness of vitamin C by slowing down its breakdown.
Function:
It is effective for treatment of fungal skin infections (ringworm, jock itch, and athlete's foot).
It is used for gastrointestinal (GI) disorders including ulcers in the intestine, constipation, diarrhea, blood in feces, drooping (prolapsed) anus or rectum, and intestinal gas.