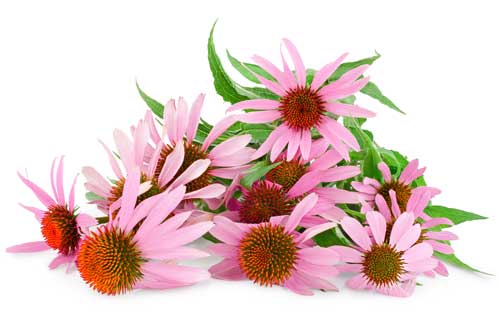 Echinacea
NOMENCLATURE:
Botanical name / Scientific Name: Echinacea purpurea L
Common Name: Purple coneflower
STANDARDIZED GRADES:
Polyphenols, Chicoric Acid, Echinacoside
ANALYTICAL METHOD:
a) HPLC
b) UV
Echinacea is an herb that is native to areas east of the Rocky Mountains in the United States. It is also grown in western States, as well as in Canada and Europe. Several species of the echinacea plant are used to make medicine from its leaves, flower, and root. There are different classes of secondary metabolites of the plant showing immunostimulatory activity, such as alkamides, caffeic acid derivatives, polysaccharides, and glycoproteins.
Function:
Papain is widely used for replacement therapy in pathological conditions in which the concentration of bile acids in the upper intestine is low such as biliary fistula, disease of the ileum, and hepatic or extra - hepatic cholestasis.
Papain is an excellent fibrinolytic and caseinolytic enzyme, which in combination with amylase and lipase proves to be formidable digestive aid.