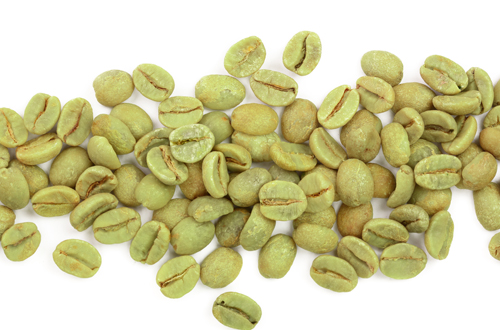 Coffee Bean(Green Coffee)
NOMENCLATURE:
Botanical name / Scientific Name: Coffea arabica
Common Name: Green Coffee
STANDARDIZED:
Total Chlorogenic acid
ANALYTICAL METHOD:
a) HPLC
Green coffee bean extract is a light to dark yellowish brown hygroscopic powder, rich in several polyphenols called hydroxycinnamic acids, of which the two prominent acids are Chlorogenic and Caffeic acids. Green coffee bean extract is sometimes standardized to more than 40% Chlorogenic acids.
Function:
Green coffee extract may also positively affect blood vessels, which has major implications for heart health.
Cholorogenic acid also function as an antioxidant.
Green coffee potential to induce weight loss.
Cholorogenic acid help to burn glucose and stored body fat and reduce the absorption of carbohydrates.