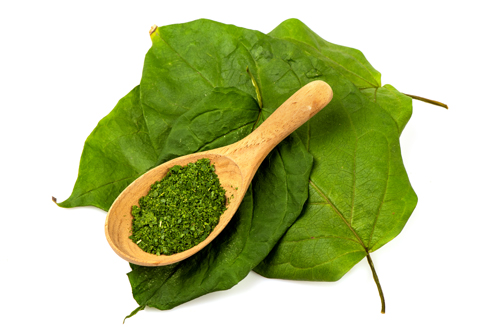 Gymnema sylvestre Dry Extract
NOMENCLATURE:
Botanical name / Scientific Name: Gymnema sylvestre
Common Name: Gurmar, Merasingi, Meshashringi
STANDARDIZED:
Gymnemic acid
ANALYTICAL METHOD:
a) HPLC
b) Gravimetric
Gymnema sylvestre is an herb native to the tropical forests of southern and central India. Chewing the leaves suppresses the sensation of sweet. This effect is attributed to the presence of the eponymously named gymnemic acids. G. sylvestre has been used in herbal medicine as a treatment for diabetes for nearly two millennia, but there is insufficient scientific evidence to draw definitive conclusions about its efficacy.
Function:
Gymnemic acid can block sugar absorption in the intestine and often results in lower blood sugar levels after a meal.
It is used in the treatment of antimicrobial, anti-inflammatory & opthalamic.
The herb is also a mild diuretic and may help with water retention.