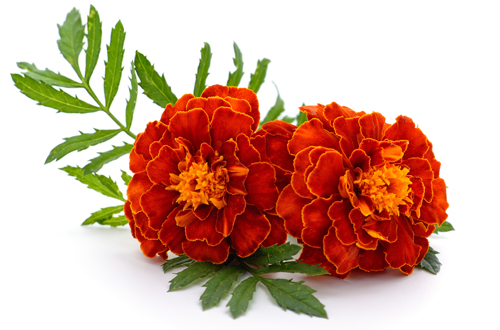 Lutein
NOMENCLATURE:
Botanical name / Scientific Name: Tagetes erecta
Common Name: Marigold
STANDARDIZED GRADES:
Lutein Powder - 5%, 10% & 20%
Lutein Oil Suspension 20%
Lutein Ester Powder 5%, 10%, 20%,
ANALYTICAL METHOD:
a) UV
b) HPLC
Lutein is a type of vitamin called a carotenoid. It is related to beta-carotene and vitamin A. Lutein is one of two major carotenoids found as a color pigment in the human eye (macula and retina). It is thought to function as a light filter, protecting the eye tissues from sunlight damage. Many people think of lutein as "the eye vitamin."
Function:
It is commonly taken by mouth to prevent eye diseases such as age-related macular degeneration (AMD) and cataracts.
It reduces oxidative stresses in the eye and lowers chronic inflammation that can contribute to cataracts and age-related macular degeneration.