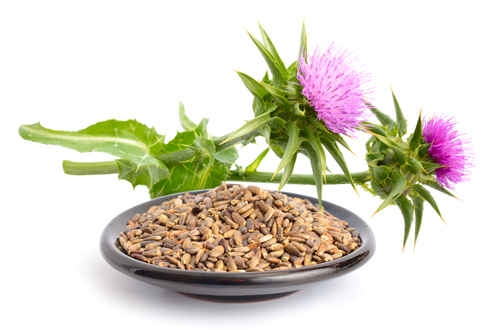 Milk Thistle
NOMENCLATURE:
Botanical name / Scientific Name: Silybum marianum
Common Name: Milk Thistle
STANDARDIZED:
Silimarin content
70%-80%
ANALYTICAL METHOD:
a) HPLC
b) UV
Milk-Thistle Herb or Silybum marianum is herbal medicine which is useful in several disorders. It is one of the oldest herbs and has proved its uses and benefits in treating numerous disorders.
Function:
The milk thistle extracts has proven usefulness in treating liver disease. Milk Thistle helps to stimulate protein synthesis in the liver.
Thistle is useful for diabetes.
The herb is useful for varicose veins, menstrual difficulty and congestion in the liver, spleen and kidneys.
Milk Thistle is used to treat snake bites.