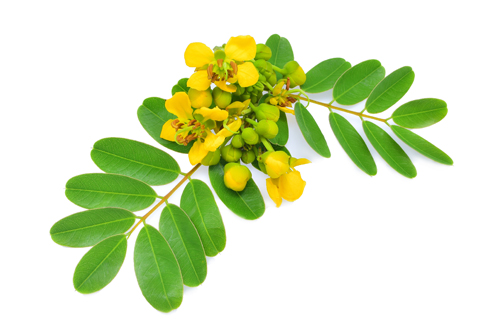 Cassia angustifolia Dry Extract
NOMENCLATURE:
Botanical name / Scientific Name: Cassia angustifolia
Common Name: Senna, Indian Senna, Tinnevelly Senna, Cassia Senna
STANDARDIZED:
Sennosides content
ANALYTICAL METHOD:
a) High performance liquid chromatography (HPLC)
b) UV-Spectrophotometer (UV)
c) Spectrofluorometer (SFM)
Senna is wonder medicinal plant. It is a variable, branching, erect shrub, naturalized in some parts of India and also cultivated. Sennosides are the active compound found in leaves, pods and in flowers and has laxative properties.
Function:
Used to relieve occasional constipation.
Mildest of the stimulant laxatives; less pronounced laxative effect than the violent purgation produced by castor oil.
Has been used to treat constipation during pregnancy or the puerperium; bulk-forming laxatives or stool softeners preferred.
Because senna may be distributed into milk, other laxatives usually are preferred for postpartum constipation.
Used to treat constipation occurring secondary to idiopathic slowing of transit time, to constipating drugs, or to irritable bowel or spastic colon syndrome