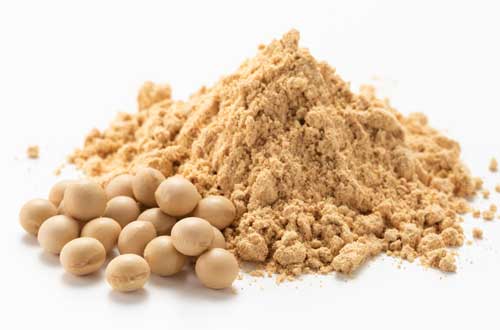 Soya isoflavone
NOMENCLATURE:
Botanical name / Scientific Name: Soya isoflavone
Common Name: Soya
STANDARDIZED:
20% and 40% Isoflavones.
ANALYTICAL METHOD:
a) UV
b) HPLC
Soy isoflavones are polyphenols found in soy products and other plants. They are a specific group of molecules that comprise what is called a phytochemical (natural plant chemical) found in foods like legumes, and herbs like red clover. They preferentially interact with a type of estrogen receptor involved in cognitive functions.
Function:
Increase bone density.
Help to prevent breast and uterine cancers.
Improve mental functioning & reduce muscle soreness (particularly after exercise).